Gestures that guys do which should not be misinterpreted as love
TECHNOLOVE : Love Technology And Dating (girl's point of view)
According to me love and technology is a double edged sword. Before the advent of technology (as in mobile phones that we use) love marriages were a rare event. At that time people wrote letters by hand and waited eagerly for the postman to deliver it and relationships were a lot simpler. You can even ask your parents about how conservative, strict and Indian your grandparents were. In past single people mostly met their potential future hubby or wife through family.
But today we are living in a world where technology and gadgets are a necessity. College students, working parents, even kids have ascribed to today's technology driven culture. And talking about dating choices, they are increasing exponentially via online dating services like Tinder, Match.com and OKcupid. But seriously, dont you think that these sites have actually changed the whole MEANING and CONCEPT of LOVE. Is it all about flirting or sexting over social media sites? From my personal experience I can tell you that love is not what a guy or a girl shows you by writing cheesy texts. If you want to feel the real love you should see your parents, the affection, the understanding they have between them is love. Getting an "I LOVE YOU" text makes a girl's heart skip a beat. We girls being emotional fools get transported to our fairy lands and see that guy as our Mr. Right. But are we sure that the guy genuinely meant it. How can anyone know that he is not faking! And moreover if his feelings are real than how can you see your future with a guy who doesnot even have guts to express his love face to face. So girls it is time to burst the bubble and to come out of your imaginary dreamy world. Prince Charming doesnt exist in reality. No one will come and sweep you off your feet. You have to get a practical view of relationships. And getting committed over internet without even having one on one real conversation with that person is the worst you can do.
So here are some gestures that guys do which should not be misinterpreted as love:
1. CASUAL FLIRTING
Guys believe that flirting is their BIRTH RIGHT. I myself am surrounded with boys who whenever are bored, talk with any random girl, flirt with her, make her feel special and then when they get a piece of her, they disappear like ghosts.
2. DESPERATION
Boys have the tendency of being desperate for things which are hard to get. But desperation doesn't mean love.It is a different dimension of mental illness. LOL.
ADVICE: Don't ever go with a clingy or desperate guy.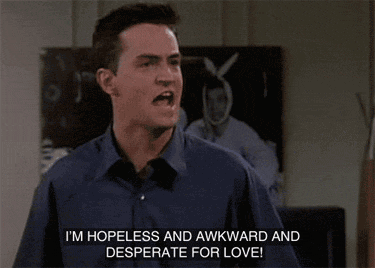 3. IF THE GUY ONLY WANTS YOUR NUDIES
Then that guy is only interested in you physically. He would do anything to take you into his bedroom. Block such guys and tell them to watch porn. Those guys are pervy and I don't think they have any right to live in this world. I know it is harsh but this is what I feel.
4. STALKING
Stalking is another word for obsession. Guys who are lonely and lack self esteem are the potential stalkers. Stay away from them as they can be very dangerous. Initially it will just be a hobby but most of them develop a hard core addiction. You may seem to enjoy it but believe me girls, you will get irritated as soon as it gets serious.
AND REMEMBER GIRLS! MEN ARE UNSTABLE PSYCHOTIC WITH PERVERTED TENDENCIES.